Boynes Emerging Artist Award for Artistic Achievement: Artist Interview with Jeff Dillon
ARTIST JEFF DILLON
Mar 16, 2023
Written By Chantal Boynes
Congratulations to Jeff Dillon for earning his place as a winner in the Boynes Monthly Art Award January 2023!
WHO ARE YOU?
I am Jeff Dillon, a Canadian fine artist based in Waterloo, Ontario. From a young age, I was drawn to the natural world and spent countless hours exploring the fields and forests, collecting leaf specimens, and learning about the plants, wildlife, and birds of British Columbia, Manitoba, and Ontario. My love for nature continued to grow as I became fascinated with the ever-changing weather patterns of each season, and the fast-moving thunderclouds of a hot summer day rainstorm. During the summer months, I would wake up early and spend most of my day outdoors, playing in the farm fields, woods, and country roads around my family home. These boyhood adventures helped me develop a keen eye for detail and colour, which has since become the signature style of my artwork.
Over time, I began to study horticulture and weather patterns, eventually sketching my ideas and later transferring them to canvas. My desire has always been to bring the tranquility and beauty of the outdoors into people's homes, and to share it with others. In my early thirties, I dedicated myself to painting, working late into the night after fulfilling my family and job obligations. The urge to paint is a need for me, a calling of sorts, and if ignored for too long, it creates an uncomfortable feeling that can only be satisfied by painting.
I initially painted for the pure joy and escapism that it provided, but later committed myself to a daily practice. With a desire to improve my craft and find a community of like-minded artists, I joined a local art group and took classes in sketching both human and urban forms. As my skills and confidence grew, I started exhibiting my paintings in galleries and art shows and received recognition for my bold, colourful, and dynamic style.
The creative process is a combination of patience, practice, and perseverance for me. My originality is enhanced by my particular talent with colour. A painting is a vibrant and living thing while it is being created, and because of the nature of creation, I am in a relationship with the canvas, the image, and the energy of each piece of art. My artistic influences are many, but I admire the work of Canadian artist Lawren Harris for his use of dark against light and Vincent van Gogh for his genius brushstrokes and deep reverence for the natural world.
Inspired by the bold colours and brush strokes of Post-Impressionist artists, my unique style focuses on capturing light, gesture, illusion, shape, and colour. My personal and distinctive style is represented by my bold use of colours and lines. My paintings retain a realistic appearance, but have a vibrancy and fluidity that is a unique signature of my work. My new expression of Post-Impressionism is both beloved and revered in the Canadian and global contemporary art world. I am confident that the rest of my years will be spent in my studio, brush in hand, bringing the world I fell in love with as a child to life on the canvas.
WHAT INSPIRED YOU TO UTILIZE PAINTING AS A MEDIUM?
As a child, I was captivated by the world of drawing. But it wasn't until I was 13 that I discovered my love for painting. School art classes only fed my passion, as I found painting to be a form of therapy. The act of picking colours, mixing them on my palette, and applying them to the canvas gave me a sense of freedom and pure happiness. I started with liquid acrylics and eventually moved on to heavy body acrylics, and I've never looked back. Painting is my chosen medium and I am constantly learning and growing with it.
WHAT INSPIRED YOU TO BEGIN CREATING PAINTINGS?
I paint because of a promise I made to my dad. Before he fell ill, I showed him one of my paintings, "Lost." He encouraged me to pursue my passion and focus on one thing. After he passed, I made a promise to myself to make 100 paintings in five years. I worked hard, honing my skills and finding my style. The process was cathartic and brought me healing. Painting became my passion and I've never looked back. I am grateful to my parents for pushing me to find my purpose and for their love and support. Every brush stroke is a piece of my soul, and I am honoured to share it with the world. Thank you, Mom and Dad. I love you.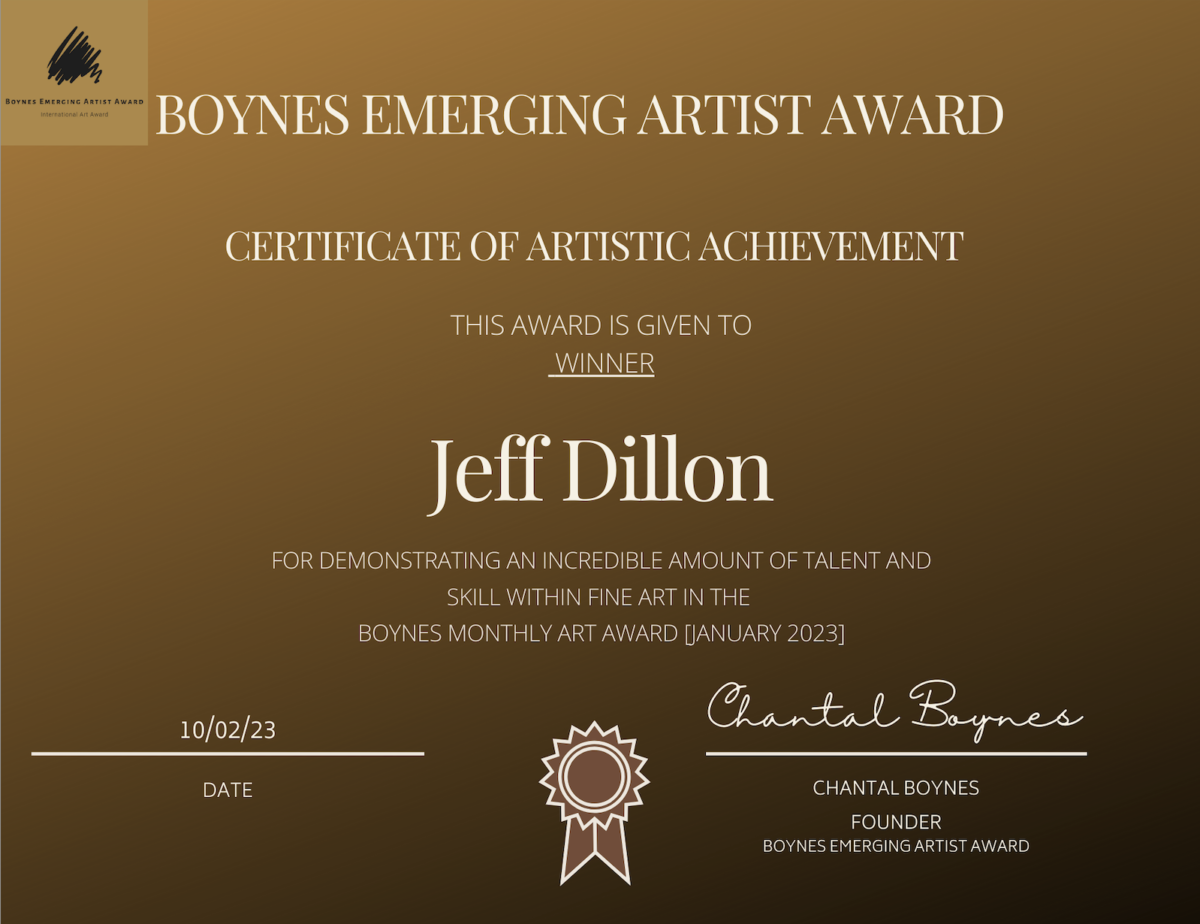 HOW WOULD YOU DESCRIBE YOUR WORK?
My goal is to evoke an emotional response from the viewer, to take them on a journey through my eyes, and to spark a conversation about the subject matter. My process is slow and deliberate, as I believe that taking the time to truly understand the subject and the story I want to tell is essential to creating a meaningful piece of art. I am fascinated by the way light, gesture, illusion, shape, and colour can come together to create something truly unique and special. I have a deep passion for using bold colours and lines in my paintings to create a personal and distinctive style that is all my own. To me, the art of painting is all about capturing a moment in time, capturing a feeling, and giving the viewer a glimpse into the world that I see. My paintings are a fusion of all the elements that inspire me, a combination of realism and vibrant fluidity that creates a truly stunning and unforgettable piece of art.
CAN YOU DISCUSS THE INSPIRATION AND THOUGHT PROCESS BEHIND "#225 – FOLLOW THE SUN"?
As an artist, I am always looking for ways to express my feelings and emotions through my work. When I learned about the situation in Ukraine, I was moved by the bravery and determination of the Ukrainian people. I wanted to show my support and solidarity with them, so I created a painting called #221 – "Solidarity". This painting was a representation of the blue and yellow colours of the Ukrainian flag, and I donated 100% of the proceeds from its sale to the UNHCR in support of Ukraine. I was overwhelmed by the response to this painting and the fact that I was able to raise $19,000 for the cause. Inspired by this experience, I continued to create more sunflower paintings, including #225 – "Follow the Sun". This painting was my largest and most detailed work yet, and it shows a field of sunflowers, representing the people of Ukraine, stretching out into the distance on a sunny and hopeful day. The thought process behind this painting was to show that, despite the challenges and difficulties they face, the Ukrainian people are strong and resilient. They are like sunflowers, following the sun and growing towards the light. I hope that this painting will inspire others to show their support for the people of Ukraine, and to stand in solidarity with them in these challenging times.
CAN YOU WALK US THROUGH THE TECHNICAL STEPS OF CREATING "225 – FOLLOW THE SUN"?
In the creation of "Follow the Sun," I utilized my standard layering technique. I began by working on the most distant elements in the painting, typically the sky or the farthest point. I don't have a set methodology for this stage as I prefer to experiment and discover as I go. I then proceeded to add more layers, focusing on the shapes and determining the proportions of each element to ensure the overall composition was harmonious. This stage typically involves extensive masking and figuring out the direction I wanted to take with the painting. As I continued building up the layers, I experimented with the intensity of colour to achieve the desired final appearance. This step is crucial to me. In the end, I continued to add and refine the layers until I was pleased with the outcome. "Follow the Sun" was a passion project, but I am delighted with the final result.
WHAT DO YOU HOPE TO COMMUNICATE TO AN AUDIENCE WITH YOUR WORK?
Overall, my hope is to communicate a message through my paintings that leaves a lasting impact on my audience and encourages them to think beyond the surface level of the artwork. I want to create pieces that are not just aesthetically pleasing, but also meaningful and thought-provoking, challenging the viewer to explore their own emotions and experiences. Through my work, I aim to establish a connection with my audience and inspire them to see the world in a new light.
CAN YOU TALK ABOUT YOUR BIGGEST LEARNING EXPERIENCE DURING THE PROCESS OF CREATING YOUR WORK?
As a painter, I have gained valuable insight into the importance of perseverance in my work. During the creation process, I have learned that no matter how difficult the project may seem, it is essential to keep pushing forward to completion. I have come to appreciate the power of determination. One of my biggest learning experiences was realizing that the moments when I feel like giving up are actually opportunities for growth. By persevering and finding the lessons within the struggles, I am able to create something that not only resonates with me but also connects with others. I have been humbled by the positive reactions to my paintings and the joy that they bring to others. I have come to realize that often, my own struggles and limitations can cloud my perception of my work, but after time and distance, I am able to see its beauty and impact more clearly. I have learned that perseverance is key in creating my paintings and reaching my full potential as an artist. Through overcoming challenges and pushing forward, I have created works that have a lasting impact on myself and others.
HAVE YOU EXPERIMENTED WITH OTHER MEDIUMS?
As an artist, I recognize that there is always an opportunity for growth and learning in acrylics. I am impressed by my commitment to exploring the medium in greater depth. Personally, I focus more on experimenting with different subject matter rather than the materials I use for painting. Despite this, acrylics still offer a variety of challenges for me to overcome.
CAN YOU DISCUSS YOUR BIGGEST SUCCESS SINCE STARTING YOUR ARTISTIC JOURNEY?
As I reflect on my artistic journey thus far, I am proud to acknowledge my biggest success to date. Over the years, I have worked tirelessly to create meaningful and impactful pieces that connect with my audience on a deeper level. It has been a true privilege to establish a strong connection with my followers and to have them generously share their personal stories and moments inspired by my work. Listening to these stories, both joyful and poignant, has been a truly humbling experience for me. To know that my work has touched the lives of others in such a profound way is the ultimate recognition of my efforts. I am grateful for the support and encouragement I have received from my followers, who have been my biggest source of motivation and inspiration. I believe that the success I have achieved thus far is a testament to my passion for art and my commitment to creating meaningful and impactful pieces that resonate with people. It is truly a dream come true for me to have the opportunity to share my art with the world and to have it inspire others in their own lives. My biggest artistic success to date is not just about the recognition or accolades I have received, but about the connections I have made with my followers and the impact my work has had on their lives. This is the greatest success I could have hoped for in my artistic journey, and I am grateful for each and every moment that has brought me to where I am today.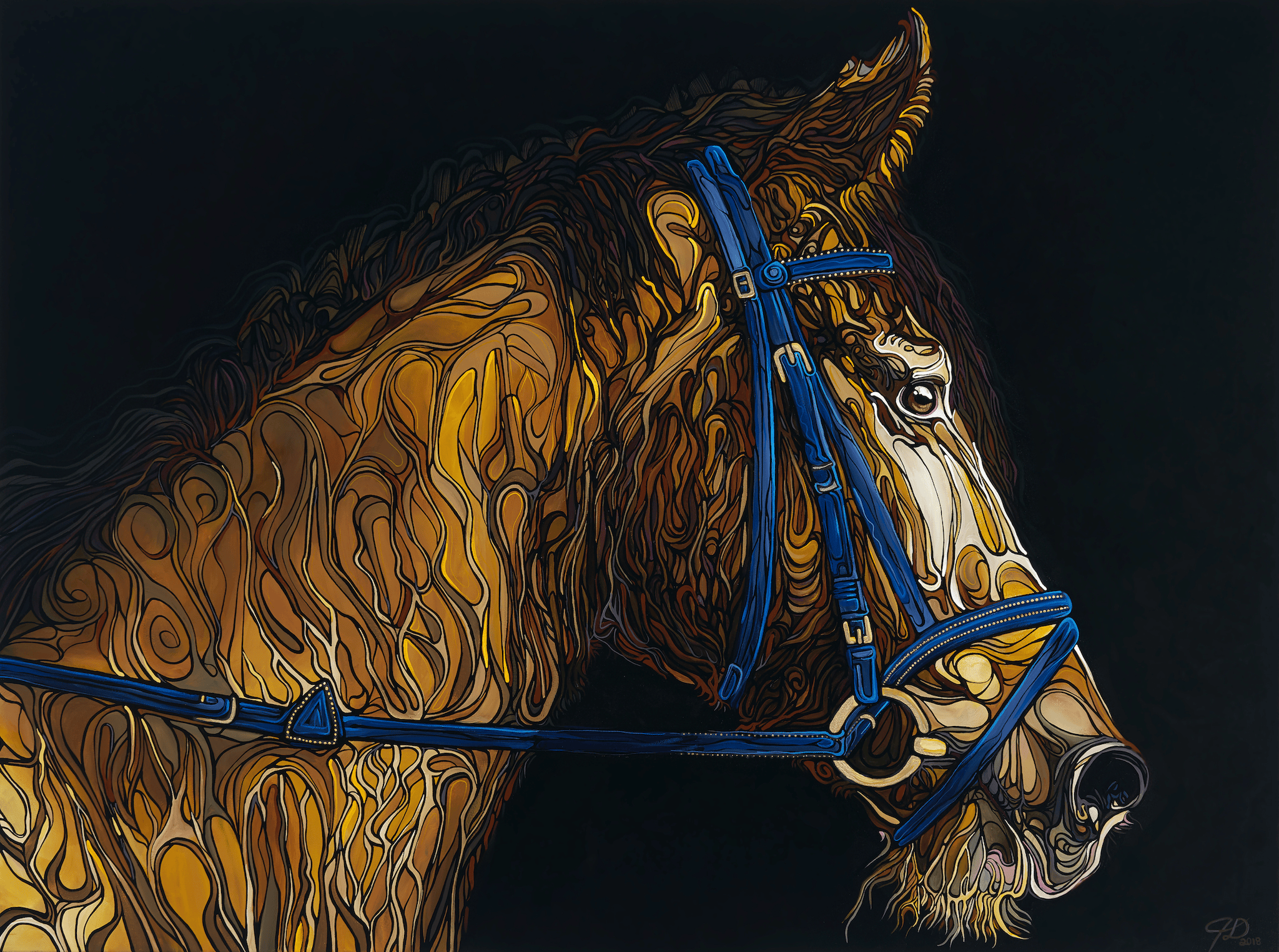 CAN YOU TELL SOMETHING YOU WISH YOU HAD KNOWN BEFORE OR WHEN YOU BEGAN YOUR CAREER THAT WOULD HAVE REALLY HELPED?
As I reflect upon my journey as an artist, I cannot help but imagine what I would tell my younger self if I could go back in time. At the time, I was filled with a sense of curiosity and excitement about the world of art, and I approached it with the same level of enthusiasm and determination as I do now. Looking back, I realize that I wouldn't change much about my journey. I was already on the right track, pursuing my passion with dedication and perseverance. However, I would emphasize the importance of staying the course, even when faced with challenges and obstacles along the way and to just keep painting. When I first started painting, I saw it as simply a hobby, a way to express myself and explore my creative side. But as I continued to create, I discovered the therapeutic benefits of this art form, and found myself using it as a way to process my emotions. With each new painting I completed, I gained a deeper appreciation for the creative process and the impact that my art could have on others. This led me to develop a plan to keep painting and to seek out opportunities to share my work with a wider audience. Today, I am proud of the body of work that I have created, and I am constantly seeking new ways to connect with others and share my passion for art.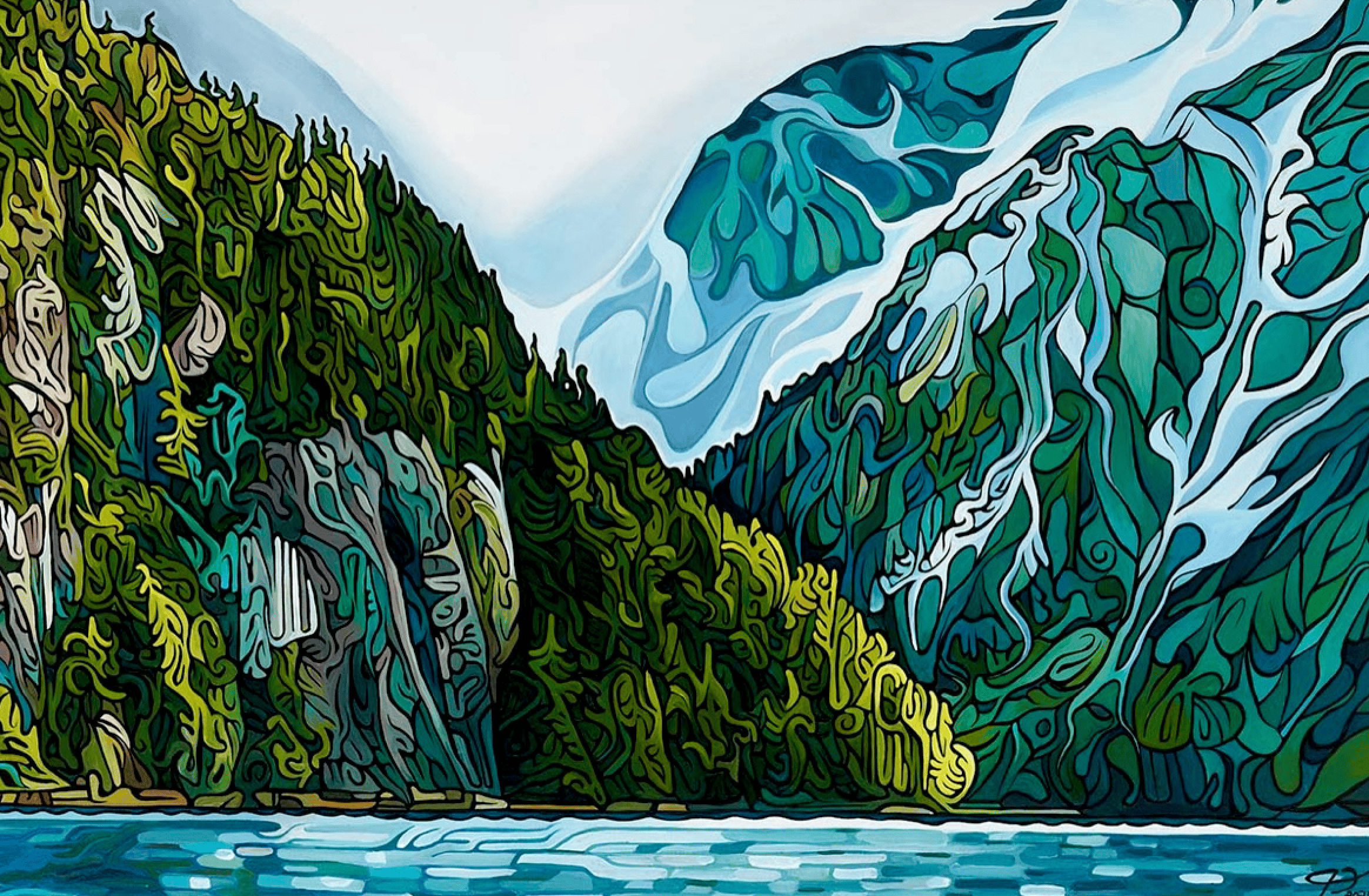 WHAT PROJECTS ARE YOU WORKING ON CURRENTLY?
I am constantly striving to grow and develop my artistic skills. I am currently focused on expanding my artistic repertoire by exploring new subject matters. I am filled with excitement as I have a wealth of ideas that I am eager to bring to life through my paintings. With each new work, I aim to showcase my creativity, imagination and artistic vision. I am confident that this new direction will lead me to exciting new discoveries and help me to create new works of art.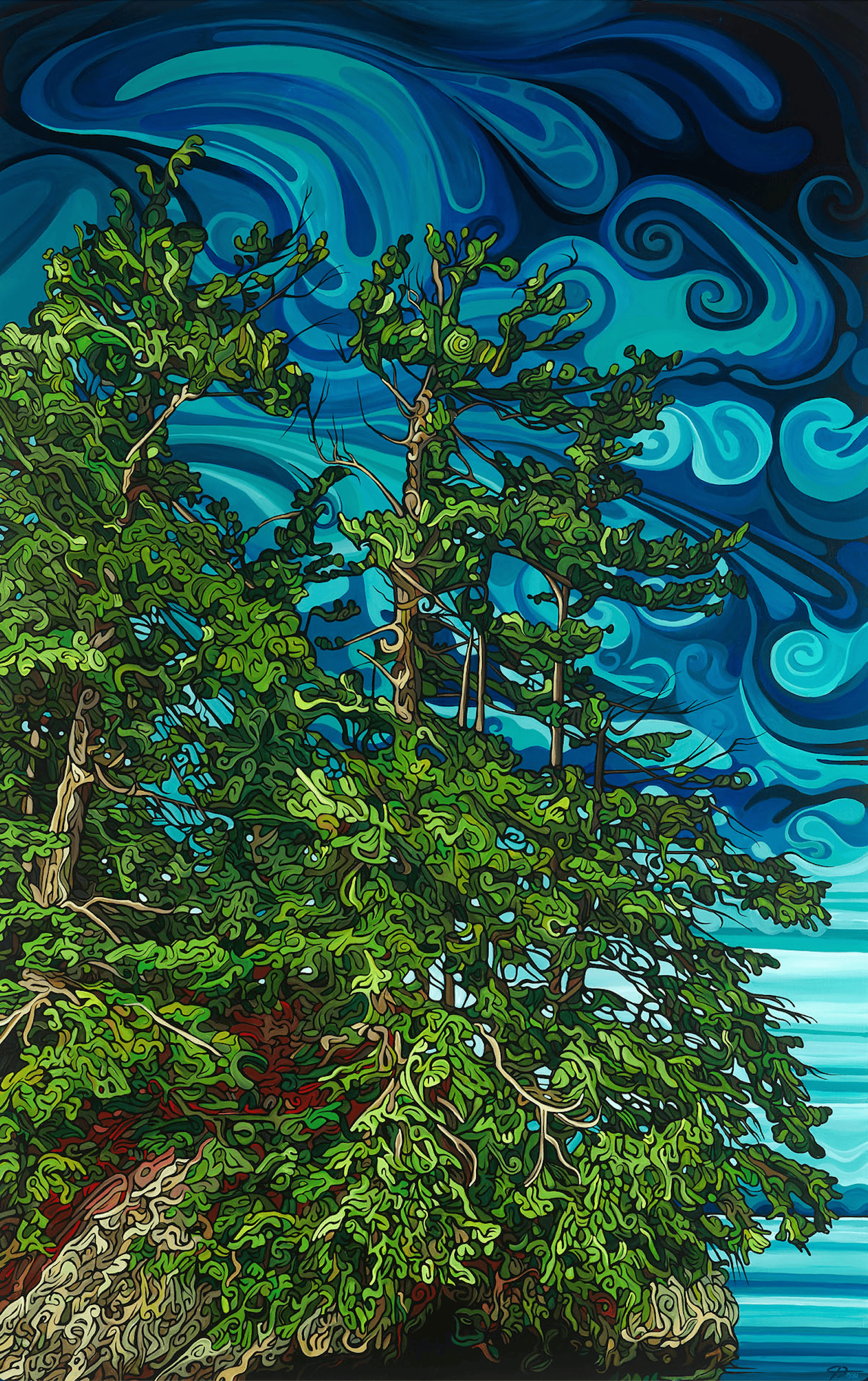 WHAT IS YOUR DREAM PROJECT OR PIECE YOU HOPE TO ACCOMPLISH?
I have always had a passion for creating large, stunning pieces that truly captivate the eye. My dream project is to work on extremely large canvases, taking my time to carefully craft each stroke and layer until the final masterpiece is complete. Over the last decade, I have been extremely busy, working hard to grow my body of work, and my skills. However, I am now slowly working up to successfully accomplishing this dream, and I am confident that with the right opportunities and support, I will one day be able to bring these large-scale works to life.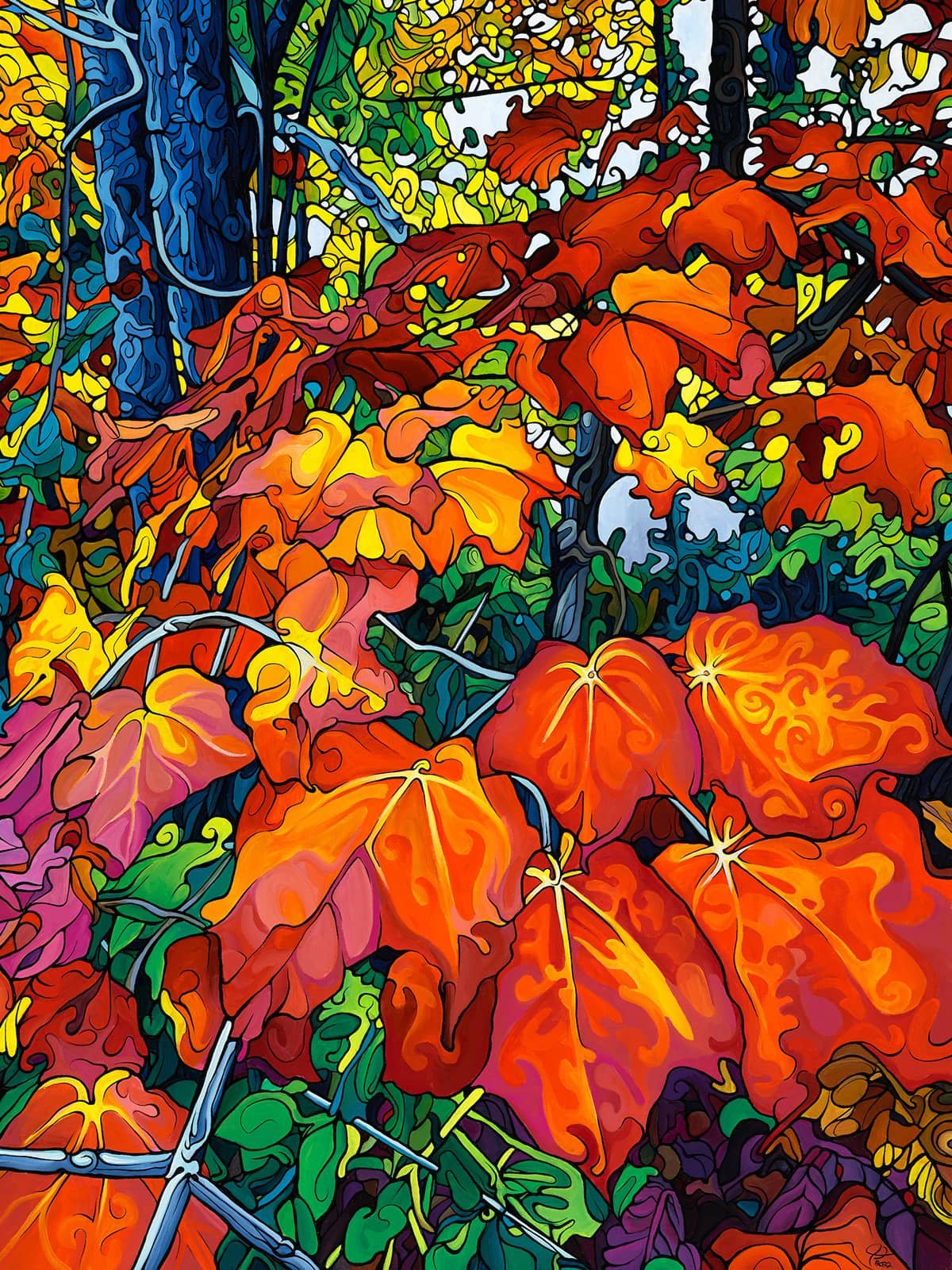 AS A WINNER, DO YOU HAVE ANY ADVICE FOR ARTISTS WHO WANT TO SUBMIT TO AWARDS, COMPETITIONS, RESIDENCIES, ETC.?
I strongly believe that artists should take advantage of every opportunity to showcase their work. This is because it is crucial for artists to get their work in front of as many people as possible, especially those who appreciate their style and genre. Submitting your work to awards, competitions, and residencies can be a great way to connect with a wider audience and find "your community" in the art world.
LASTLY, I LIKE TO ASK EVERYONE WHAT ADVICE THEY WOULD GIVE TO THEIR FELLOW ARTISTS/PHOTOGRAPHERS, WHAT IS YOUR ADVICE?
As a fellow artist, I have learned that prioritizing dedicated space and time for creating is key to success in the art world. To overcome any discomfort in selling your artwork or not being able to keep it, I recommend painting more than you can remember completing. Persistence through challenges, anxieties, and self-doubts is essential, as is savouring the moment of creation. My advice is to remain passionate and expressive through your work, and not let rejections discourage you. Ultimately, the most important thing is to continue creating on a daily basis, if possible, as it is the essence of being an artist.
To view more of Jeff Dillon's work at www.JeffDillon.ca
https://boynesartistaward.com/interviews/artist-jeff-dillon